Design, Extend and Renovate
Bringing new life to something cherished
With many years of experience working with various government authorities as well as private clients, we are well equipped to tackle your upgrade or renovation.
Easy Home Renovation Ideas
Major structural damage exposed. New LVL cantilever beams to Engineers' approval replacing rotted beams. Old jarrah posts being removed.
Home Maintenance ideas Adelaide
Getting there. New LVL beams and existing beams reinforces with zinc coated 'C' purlins. Existing posts (rotted after 100 years of exposure to the elements) being replaces
Home Improvements Planning
Making sure things last another 100 years
Home front view repair ideas
New waterproofed floor flashed into new gutters. Seasoned jarrah posts, made from recycled timber, in place ready to take new railings.
Flat Roof Repairs Adeliade
Seasoned jarrah rails, machined to original profile in place. Bringing in heavy machinery to finish the job due to site restrictions.
Home Renovation plannings
Designing a Roof Addition
Original addition under the main roof. This will make way for a new Ensuite.
Window Restoration and Repair
Has to go, new Ensuite required.
Front Steps Home Design Ideas
Original steps. Structurally unsound, riddled with salt damp with the slate de-laminating. Notice the original kitchen window at the top of the stairs. Needs more light.
Remodeling Home steps
Getting there. Ensuite, new verandah slab and posts in place. Original steps about to be demolished to make way for new landing and steps.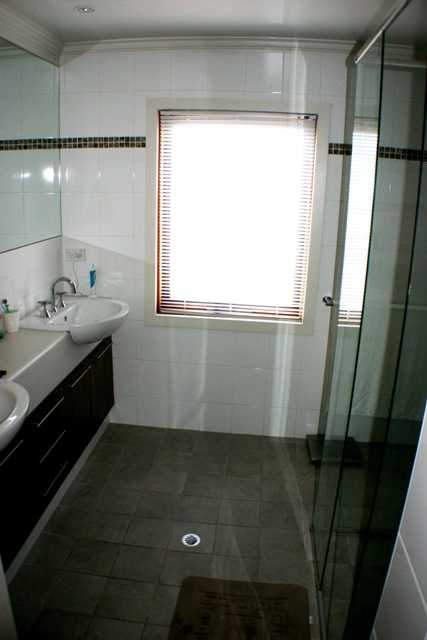 Bathroom Remodel Ideas
New Ensuite with twin vanities.
Bathroom Designs in Adelaide
New Ensuite showing shower with double shower roses
Home Upgrades
Completed Ensuite under the existing main roof. New concrete steps and landing to Engineer's details with new glass balustrade.
Unique Home Construction
New tiled landing and steps showing new bi-fold doors to kitchen. Lets in plenty of light.
New Rooms for Old Houses
New Kitchen with bi-fold doors letting in natural light. Internal wall and redundant hearth removed to open up space. Floors have been re-levelled and the original baltic pine sanded and polished.