Are you looking to upgrade your home with a home extension in Adelaide? Look no further than our professional services which are designed to help take your home and lifestyle to the next level. In this article, we'll discuss the benefits of having a home extension, how it can increase value for you, and why hiring a professional is the best way to go for quality results.
Austral Constructions
Introduction
Austral Constructions
At Austral Construction, we specialize in Home Extensions services in Adelaide. Our experienced professionals provide personalized and tailored solutions to best meet your needs and budget. From adding a new room or kitchen to constructing an entire extension, we can help you create the perfect space for your family. As part of our service, we provide accurate estimates, detailed drawings and plans, and helpful advice throughout the entire process. We guarantee that you'll be completely satisfied with our work, and will help to make your dream home come true.
---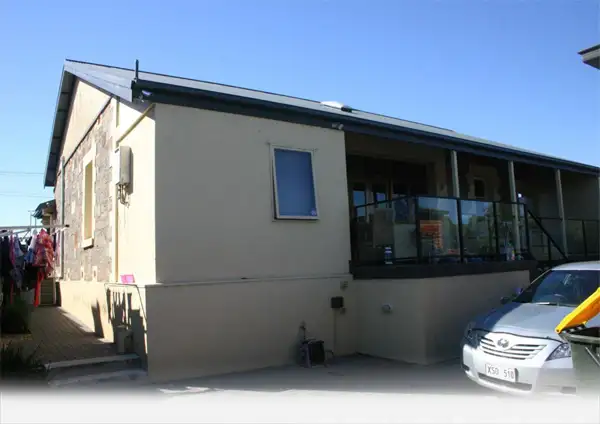 Benefits of doing home extensions with Austral Constructions
Have you longed for a home extension but thought it was out of your budget? Austral Constructions can make your dream home extension a reality! We are a professional construction company that specializes in home extensions and additions. Our team of experts will work with you to create a custom solution that fits your needs and budget.

Adding an extension to your home is a great way to add value to your property. It can also provide you with additional living space, storage, or even an extra bedroom. Whether you're looking for a small addition or a complete home makeover, we can help you achieve your vision.

Austral Constructions is a certified eco-home builder so we can extend the home with eco-friendly features and additional benefits for healthy living.

Some of the benefits of working with Austral Constructions include:


-Experienced and professional team
-Personalized service
-Custom design solutions
-Affordable pricing
-Ability to construct an eco home
-Increased value of your property
-Added living space, storage, or bedroom
-Fully insured and licensed team
Types of Home Extensions We Offer in Adelaide
We offer a variety of home extension services in Adelaide to suit your needs and budget. From simple extensions to complete home renovations, we can help you take your home to the next level. Some of the types of home extensions we offer include:

-Single storey extensions: We can extend your existing home with additional living space, bedrooms, bathrooms or a new kitchen.

-Double storey extensions: If you need more space than a single storey extension can provide, we can build a second storey onto your home. This can give you valuable extra space without compromising on your existing land size.

-Outdoor living areas: We can create beautiful outdoor living areas that are perfect for entertaining or simply relaxing in. These can include decks, pergolas, patios and more.

-Guest houses: If you often have guests stay with you or need extra income, we can build a guest house on your property. This can be self-contained with its own kitchen and bathroom, or it can be a simple studio space.
Guide to the Design Stage of Your Home Extension
Planning a home extension? We're here to help! Our guide to the design stage of your home extension will help you get started and ensure that your project is a success.

The design stage of your home extension is crucial in ensuring that your project is a success. Here are some things to keep in mind during the design stage:

1. Define the scope of your project: What do you want to achieve with your home extension? Do you need more living space, or are you looking to add value to your property? Once you know what you want to achieve, you can start planning the details of your project.

2. Work with a professional: Whether you're working with an architect or a designer, it's important to have someone on board who knows what they're doing. They'll be able to help you bring your vision to life and make sure that everything meets regulations.

3. Get quotes from us: Once you have the plans for your home extension, it's time to start getting quotes from us. We will give you an idea of how much your project will cost.

4. Make sure everything is up to code: Before construction can begin, all plans must be approved by the local council. This is to ensure that everything meets safety and building regulations.

5. Stay on budget: It's easy to get carried away when planning a home